How to add another Homam to the Homam mobile app
Launch the Homam app and access your account settings by tapping the gear icon in the upper right corner.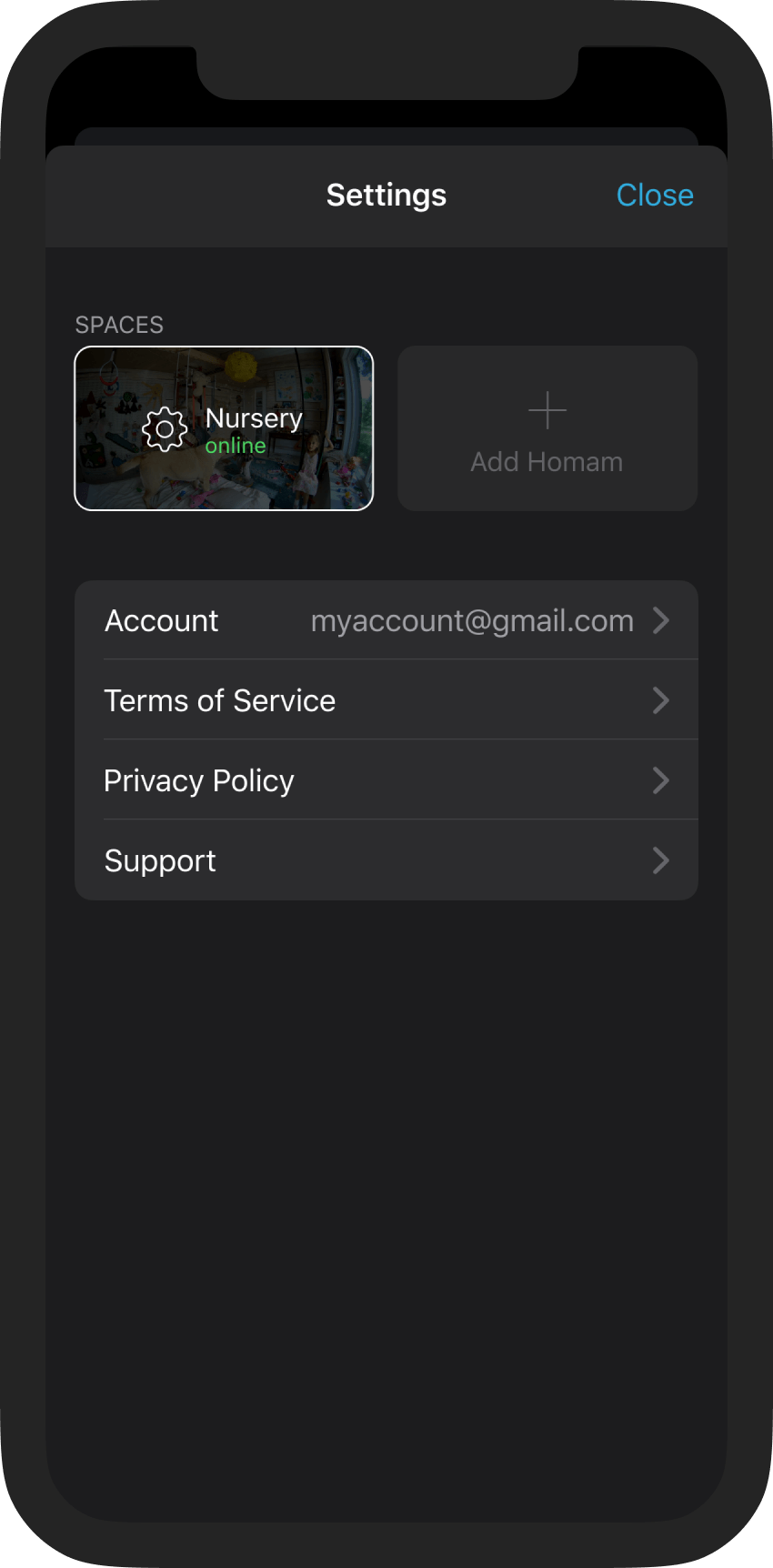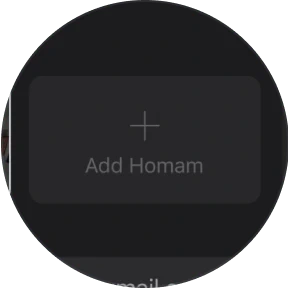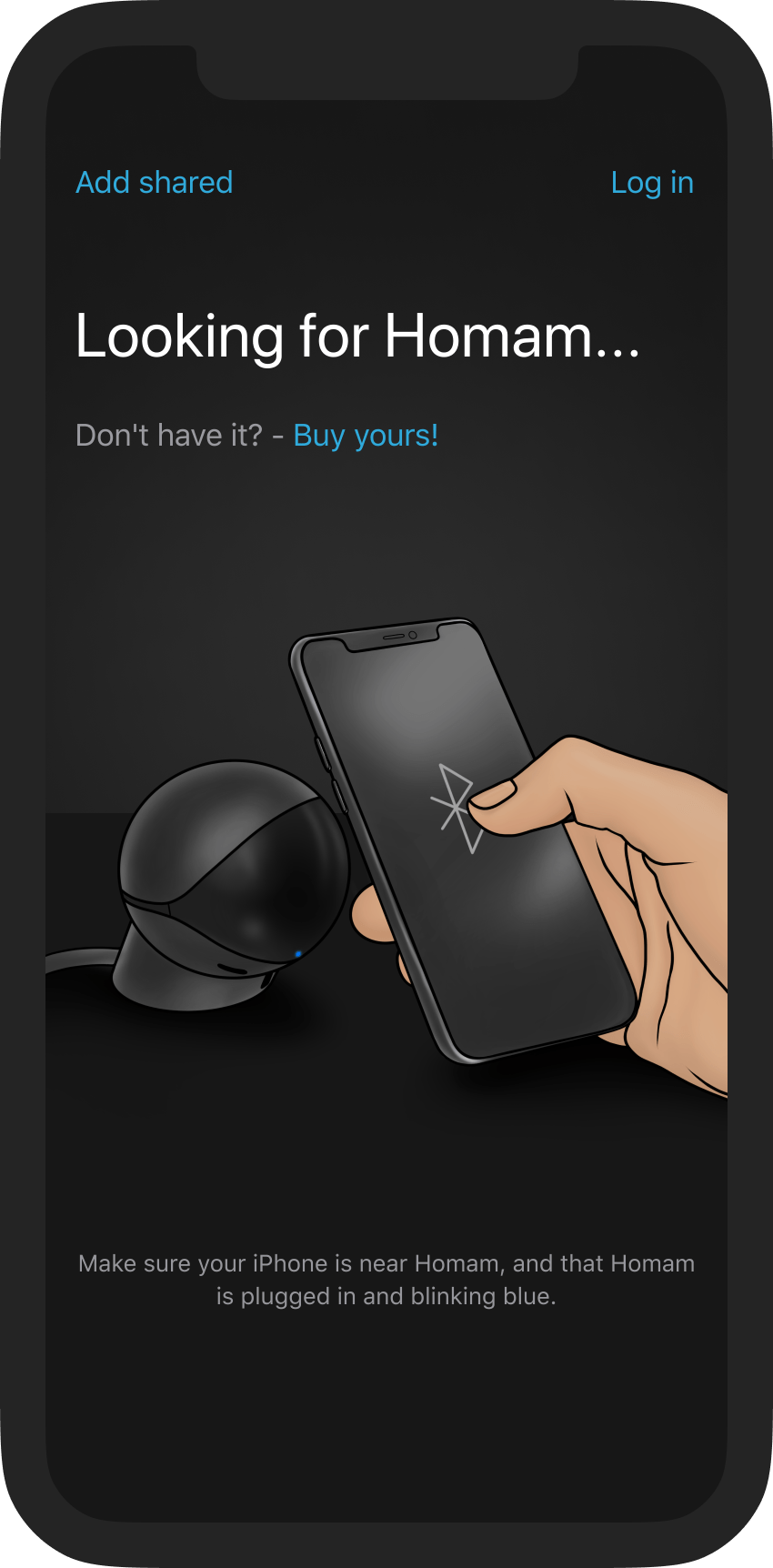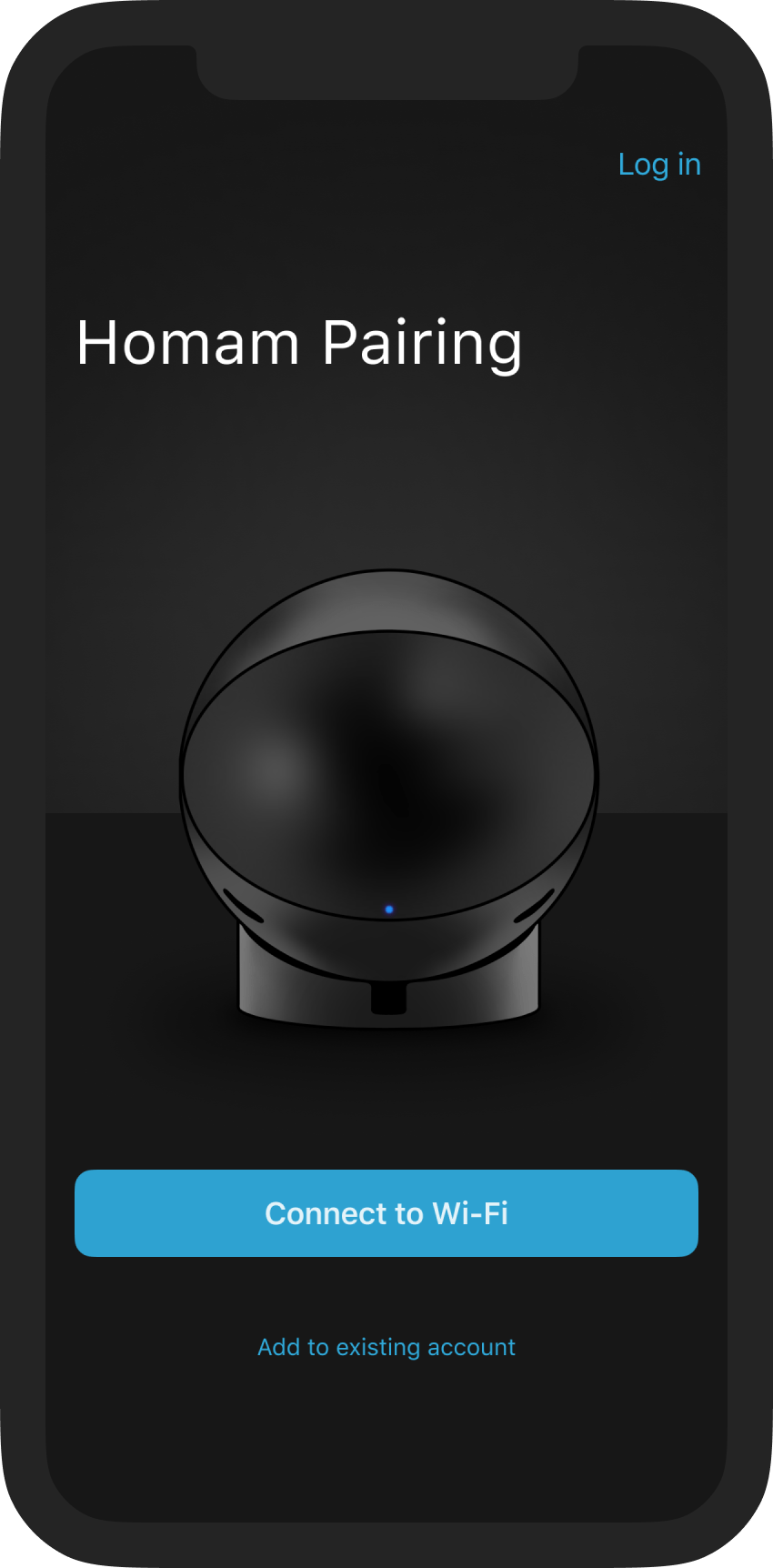 Activate the tile «Add Homam» and follow the on-screen instructions.
After the pairing is successfully completed, you'll see an additional tile with the live stream from the newly added Homam.