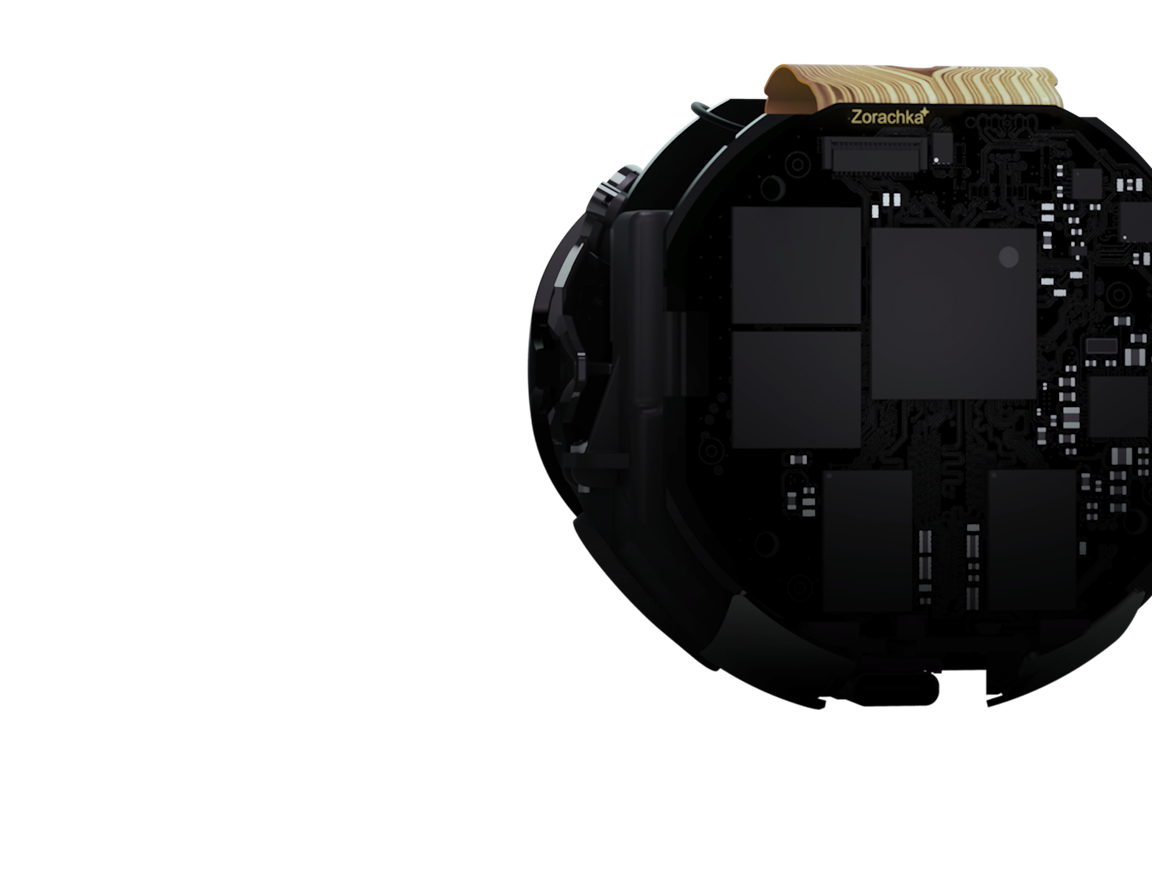 Built-in storage
The efficient architectural solution with embedded storage, microprocessor and video archive software protects your personal data using encryption, eliminates cloud leaks, and provides a constant 24/7 local record, with no connection required. Best of all, there are no hidden additional fees.
No monthly fee
The combination of embedded storage and video archive navigation gives you a fully functional device straight out of the box. Unlike cameras that depend on the internet to transfer data to a cloud, which multiplies the camera's price over the next few years, Homam has no additional costs or hidden fees.
Non-stop recording
The integration of local storage and proprietary search algorithms enables full-fledged 24/7 video history. Outstanding speed, wear resistance and substantial storage capacity enable fast access to high-resolution video, which has a length of up to seven days and numerous write cycles.
No internet connection
The camera is designed to work efficiently with a minimal Internet connection. Once powered on and paired with your device, the camera becomes fully independent. This eliminates data loss caused by your ISP's technical issues, reduces subsequent expenditures for web traffic and does not reduce your Internet speed.
Privacy first
The archive is saved in internal storage and encrypted with a private key.
The video stream is encrypted before transmission, and can only be decrypted by the owner of the private key.
During the pairing process, the private key is transmitted from the camera to the phone via Bluetooth.